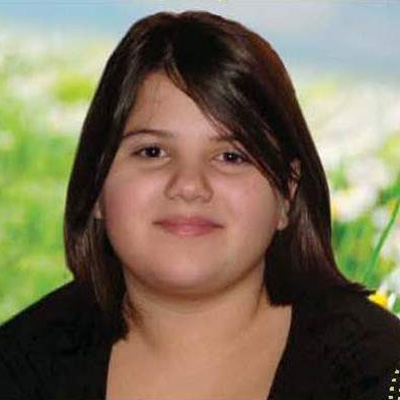 Carlie's Legacy Lives On
At age 9, Carlie was diagnosed with benign rolandic epilepsy. It was her family's understanding that nearly all children outgrow the disorder—which is characterized by seizures—by age 15. Unexpectedly, when she was only 11 years old, Carlie did not recover from a severe seizure. When it was determined there were no more miracles for their little girl, Carlie's family decided to create a miracle for another family.
The decision to donate Carlie's organs and corneas was such an easy one for her family to make because of the type of person Carlie was. They knew that if Carlie were able to make the choice, there would have been no doubt in her mind that it was the right thing to do. It brings joy to her family to know that she is helping people even after her death.
"She always shared her toys with her four sisters and never made a fuss about anything," says Carlie's mother, Maria. "She always went with the flow."