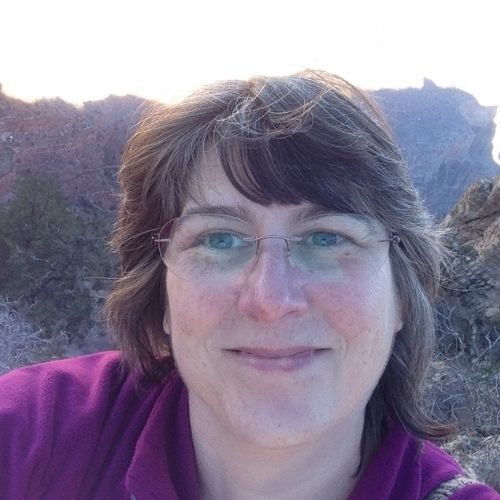 Grateful Recipient Fundraises with Facebook
Rubbing her eyes one morning because they felt dry, Anne immediately felt pain and discomfort. The rubbing caused a corneal abrasion in her right eye, one of the most common eye injuries.
Anne's doctor prescribed different eye drops to increase the pressure in her eye and a special contact lens to cover the abrasion and stabilize the eye until her cornea transplant surgery. Meanwhile, Anne had to refrain from doing some of the things she enjoyed most like exercising and traveling.
A couple of years ago, Anne decided for her birthday to start a Facebook Fundraising Page to benefit Lions Eye Bank of Delaware Valley. She wrote a detailed post about her transplant surgery and asked her friends and family to support her journey and the Eye Bank. "What a blessing that we have organizations like this, making sure there are corneas for people like me who need them." She included a picture that she drew of her eye. "And hey… while you're at it… consider making sure you have signed what you need to sign to be a donor and that you have let your family know your wishes. It's important. You can't use them where you're going anyway!"
Anne raised $900 for the Gratis Tissue Program, which supports individuals who need a corneal transplant but lack the proper means to get one. She also expressed her gratitude to the family who made the decision to donate their loved one's corneas. "Thank you, thank you, thank you! It has given me the freedom to pursue doing the things I love. I can see my grandkids with both eyes and I thank you for that."