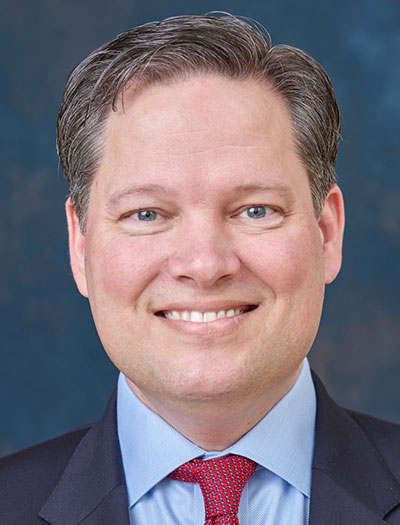 Jim Quirk –
President and CEO
Jim Quirk began his eye banking career as the Technical Operations Manager at the Medical Eye Bank of Delaware which subsequently merged with Lions Eye Bank of Delaware Valley (LEBDV). During his time at LEBDV, Mr. Quirk has held the positions of Quality Assurance Director, Serology Lab Supervisor and Executive Vice President. He is currently the President and Chief Executive Officer.
Mr. Quirk has extensive community involvement in support of transplantation. He was appointed by Delaware's Governor to serve as Co-Chairman on the state's Organ and Tissue Donor Awareness Board. He was also an appointed member of the Pennsylvania Organ Donation Advisory Committee to the Governor. As a member of New Jersey's Coalition on Donation, he works closely on initiatives with Coalition members which include representatives from an eye banks, tissue banks, OPOs, government and the State's hospital association. Mr. Quirk serves on the Eye Bank Association of America's Board of Directors, Finance committee and is Co-Chair of the association's Accreditation Board.
Mr. Quirk served in the United States Navy and Naval Reserve. He obtained a Bachelor of Science degree in Medical Technology and Chemistry from Pennsylvania's Neumann University. He is a member of the Pike Creek Hockessin Lions Club in District 22D where he has served as club President and Treasurer.