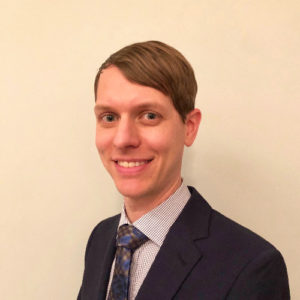 Lions Eye Bank of Delaware Valley (LEBDV) is pleased to announce the appointment of Gregory Dorn, CEBT, as the Eye Bank's new Technical Director. Greg will succeed Robert Lytle, who is retiring after an incredible 31-year career with LEBDV.
Greg is a highly qualified longtime member of the LEBDV team with more than 16 years of eye banking experience. He started working at LEBDV in 2006 as a Certified Eye Bank Technician. In this role, which he held until June 2017, Greg acted as Medical Director Designee, Lead Technical Trainer, and principal investigator in the Cornea Preservation Time Study (CPTS) clinical trial. In June 2017, Greg was named Technical Manager. In this position, Greg was instrumental in facilitating graft tissue donations for the first cornea transplants performed in Rwanda and Burundi.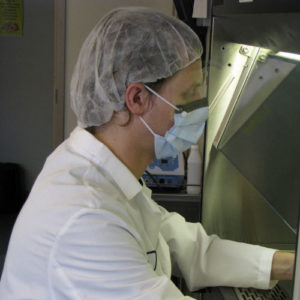 In addition to his experience as Technical Manager, Greg is highly proficient in Descemet Stripping Automated Endothelial Keratoplasty (DSAEK) tissue processing, and he is trained in Descemet Membrane Endothelial Keratoplasty (DMEK) tissue processing.
Please join us in welcoming Greg as Technical Director and supporting our mission to restore sight through cornea transplantation in the Delaware Valley and beyond.