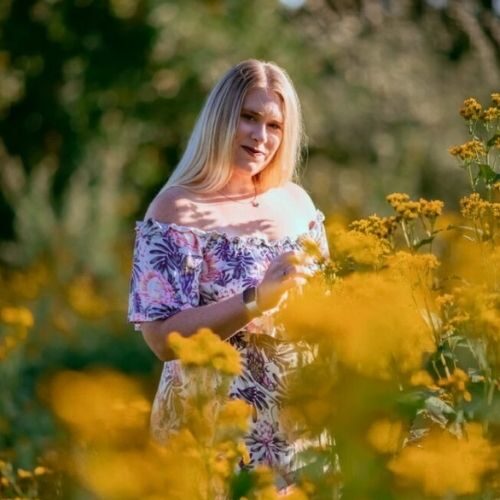 Athletic Trainer Can Continue Doing What She Loves
For one of the last Favorite Friend Fridays of 2020, we are spotlighting cornea recipient, Lauren Rittle. Originally from Pennsylvania, 24-year-old Lauren now resides in Virginia where she works as an Athletic Trainer for Virginia Tech.
Born with Macular Dystrophy, a very rare eye disease, Lauren suffered from vision issues at a young age. She was sent to an eye doctor at eight years old when her elementary school nurse suggested she should get checked out for glasses. The optometrist had never seen her eye condition before and she was referred to an eye specialist in Harrisburg, PA.
After a few other specialists and failed attempts to help her vision, it was determined that Lauren would require a corneal transplant in both eyes. In 2018 she began researching the procedure and scheduled the transplant for her left eye in January of 2019 with Dr. Raber. Within six months her left eye progressed to 20/20 vision and the right eye's transplant was scheduled for that following summer.
Since receiving her corneal transplants Lauren now has near perfect vision in both eyes. "Colors are so much brighter now," she says. "Everything is just easier—I can read street signs more easily, drive at night more comfortably, perform my job much better," and this is all without requiring any corrective vision-wear like contacts or glasses!
After her transplants, Dr. Raber gave Lauren a folder from Lions Eye Bank of Delaware Valley (LEBDV) with information on reaching out to her donors' families. After some time had passed Lauren heard back from one of them—the mother of Autumn, a 19 year old girl, and one of her cornea donors. "There really are no words to express my gratitude," Lauren explains. "Thank you so much, it really changed my life."
"If by sharing my story I can change even one person's mind about donation, then it's worth it. Donation has the ability to save and change so many lives."