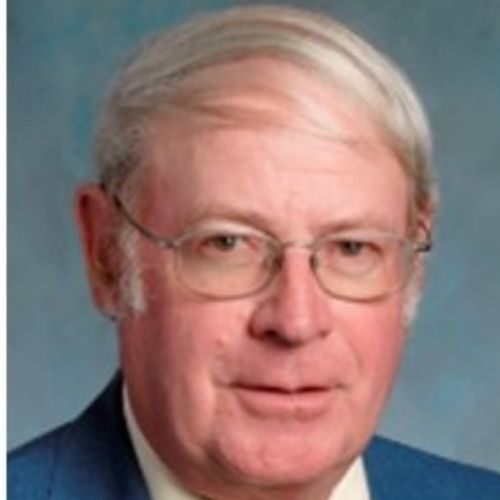 Earl has been a part of the Lion's Club since 1983 and has held various important positions during his time as a Lion. He has served as both Vice President and President of his local Lion's Club, and eventually became a District Governor. After his time as District Governor, Earl became part of Lions Eye Research Foundation to help raise money for the research of eye diseases. Earl describes his fellow Lions as being very dedicated and supportive of each other and loves to be surrounded by such great people.
Earl was initially drawn into the Lion's Club by his two brothers. They are both visually impaired and have some struggles with everyday life like being unable to obtain a driver's license. He is proud to be part of an organization that can help individuals gain the gift of sight. Earl considers the most inspiring aspect of his work to be hearing the personal stories of both donors and transplant recipients. He believes there is a greater force than people can comprehend that creates the donor and transplant recipient relationships. Earl hopes that donation, especially cornea transplants, will receive more awareness and individuals will not take their sight for granted.
Earl is very excited for his transition from Board Member to Chair of the Board. While he is aware of the upcoming challenges that Covid-19 has brought to procedures at LEBDV, he is confident that with his talented Board Members and the amazing staff, there is nothing the Eye Bank cannot do.
When he is not working with the Lions, Earl enjoys spending time with his family, including his wife, two daughters, and four grandchildren. He is passionate about cars and has been the president of the Dodge Brothers Club for the past four years. Earl was in the Marine Reserves for six years and attained the rank of Sergeant. He spent most of his career as a mason, eventually becoming a Master Mason, and even opened his own business for masonry work in 1979.
Being a Lion is about leading by example, building relationships and improving the world through kindness; Earl Groendyke definitely embodies all of these characteristics, and we are so honored to have him as the next Chair of the Board!
Thank you for all you do, Earl!