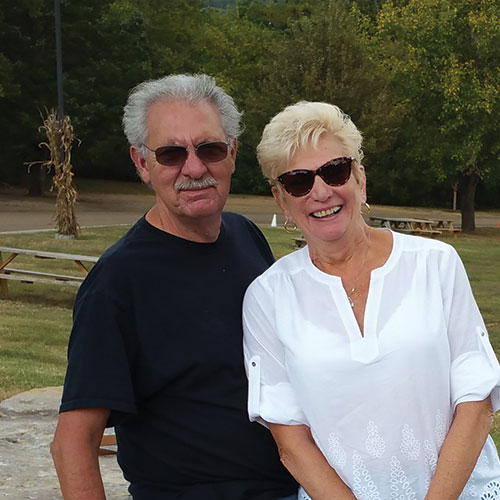 A Soldier Expresses Gratitude
"I don't remember exactly what happened," recalls Vietnam veteran Specialist Procida. "There was an explosion from a mine of some kind, and then I couldn't see."
After serving in Vietnam for five months and 19 days, Specialist Procida returned to the United States completely blind in both eyes. He was awarded two Purple Heart Medals—a U.S. Military decoration awarded in the name of the President to those wounded or killed while serving in the military—but the battle was far from over.
Initially, after a year of perseverance and several eye surgeries, some of Specialist Procida's vision slowly returned. "It wasn't the best, but it was good enough that I could go on with my life," he explains.
Forty-seven years later, however, Specialist Procida's vision began to worsen. He spoke with his ophthalmologist, Irving M. Raber, MD, about several sight-saving options, and it was decided that the best course of action was to move forward with corneal transplant surgery in both eyes. In November of 2017, Specialist Procida received a corneal transplant in his right eye. In spite of some difficulties, he remains patient and very hopeful that he will experience improvement in his vision before tackling the second eye.
After his corneal transplant surgery, Specialist Procida received a Cornea Recipient Packet, which included information on how to thank his donor's family for
making the selfless decision to donate their loved one's corneas. He took the opportunity to write to the family of the donor who made the Gift of Sight a reality for him.
"I am grateful for my donor family and I am so sorry for their loss," he says. "I am also grateful for my surgeon, Dr. Raber, and the Eye Bank for giving me the opportunity to thank my donor family."
Specialist Procida lives with his wife of 32 years, Sheila. He enjoys vacationing in Florida and roller skating in rinks across the country. Because of the generous gift of an eye donor, Specialist Procida can pursue his passions for many years to come.