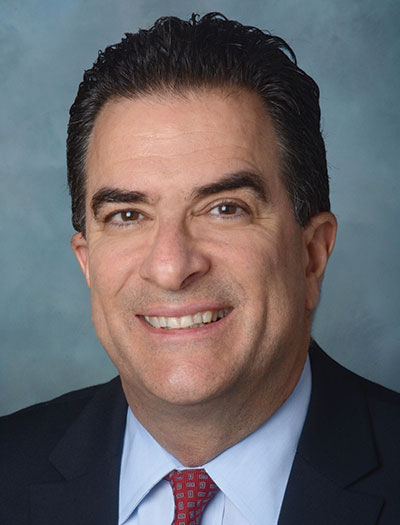 Sadeer B. Hannush, MD, is Attending Surgeon on the Cornea Service at Wills Eye Hospital, Department of Ophthalmology at Sidney Kimmel Medical College of Thomas Jefferson University in Philadelphia, Pennsylvania. He earned his Doctor of Medicine degree from Wayne State University in Detroit, Michigan, and completed his Ophthalmology Residency at George Washington University in Washington, D.C. He then went on to fellowship training in Corneal and Refractive Surgery at Emory University in Atlanta, Georgia.
Dr. Hannush's areas of interest are full and partial thickness cornea transplantation (endothelial and deep anterior lamellar keratoplasty), permanent keratoprosthesis surgery (artificial cornea), complex cataract and anterior segment reconstructive procedures, and laser vision correction.
Dr. Hannush has been named in 'The Best Doctors in Philadelphia' as well as 'The Best Doctors in The United States'. In 1998 he received the American Academy of Ophthalmology's Honor Award for distinguished service in education. At the 2008 American Academy of Ophthalmology Meeting, he received the Senior Achievement Award. The Wills Eye Hospital resident class of 2000 presented him with the Excellence in Teaching Award.
Together with Wills Eye Hospital Ophthalmologist-in-Chief, Dr. Julia Haller, Executive Director, Mr. Joe Bilson, and fellow surgeon, Dr. Brad Feldman, Dr. Hannush originated W.I.R.E. (Wills International Resident Experience), during which the Wills Eye Hospital senior residents spend time abroad experiencing the delivery of ophthalmic care in a third world setting.
Dr. Hannush is the Medical Director of Lions Eye Bank of Delaware Valley (LEBDV) and a Medical Advisory Board Member of the Eye Bank Association of America. He first joined LEBDV in 1988 as a corneal surgeon following completion of his fellowship at Emory. He was later asked to join LEBDV's Medical Advisory Board, and in 2007 was appointed Co-Medical Director with Dr. Peter Laibson. He has since been responsible for the institution of procedures and methods for LEBDV to prepare tissue for endothelial keratoplasty (partial-thickness corneal transplantation) used by corneal surgeons throughout the Delaware Valley. This required the acquisition of special equipment (microkeratomes), surgical microscopes and a laminar flow hood. As endothelial keratoplasty techniques evolved from Descemet-stripping automated endothelial keratoplasty (DSAEK) to Descemet membrane endothelial keratoplasty (DMEK), Dr. Hannush arranged for LEBDV's technicians to receive extra training to prepare and provide appropriate tissue for this procedure.
Dr. Hannush has performed and taught corneal transplantation in Italy, Spain, Egypt and Kenya, where he started a transplant program at Tenwek Mission Hospital in Western Kenya. This was made possible by generous donations of corneal tissue on many occasions by LEBDV, which serves patients in need of the gift of sight around the world.