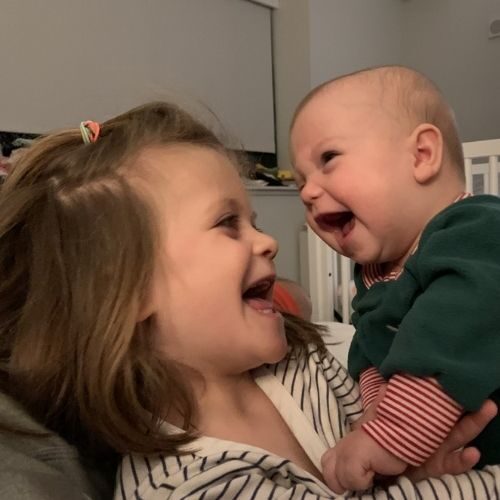 Svea Updates
Born with Peters Anomaly, at just 14 weeks old baby Svea had to receive a corneal transplant in her right eye. Two years later, Marjie and Brain shared Svea's story and positive updates with the Eye Bank.
Now at six years old nothing can stop or slow Svea down! She started Kindergarten at a new school this year and absolutely loves it. Her favorite things include: gymnastics, dancing, swimming, and music. She especially enjoys listening to the Hamilton soundtrack!
"Her smile continues to light up every room she's in," Svea's mom says. Her family (including her twin sister Emma and baby sister Charlotte) is so proud of her accomplishments and can't wait to see what the future brings.