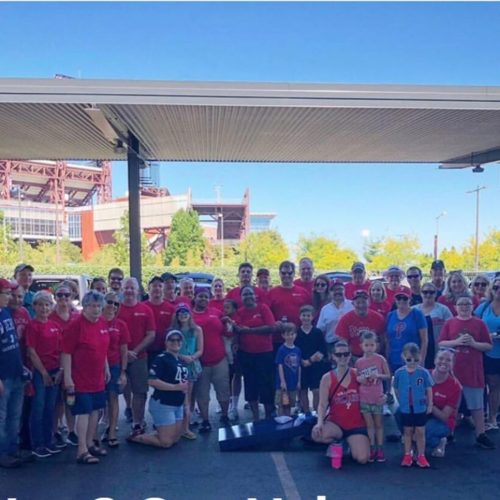 Happy last Friday of 2019! We thought it would be appropriate to not just highlight one individual today, but rather, shine a spotlight on all of the constituents—recipients, donor families, Lions, Board Members, surgeons, staff, and all the volunteers who make up and support the Lions Eye Bank of Delaware Valley family. Without your time, support, and love, we would not be able to do all that we do every single day. We thank you from the bottom of our hearts for assisting in so many different ways in helping to restore peoples' sight.
This year was truly a great one, from sight-saving transplants overseas in Guatemala, Africa, Ecuador, and Jamaica, to our own backyard, and countless events and community activities, we are so grateful for all that 2019 has brought this organization, and cannot wait for what the new decade has in store.
In 2019 we helped to coordinate almost 1,000 sight-saving cornea transplants. Over 885 of these transplants were performed within our local Delaware Valley. Thanks to the generosity of financial donors, we were able to help facilitate over 132 Gratis Tissue Transplants, both locally and internationally, because a person's ability to pay should never be a barrier to their ability to see.  
We hope you look back with fond memories at all the photos attached, and that they get you excited for all the events to come in 2020. Attached are photos from the Recipient Luncheon, Sight Night, Donor Dash, Lions Conventions, the Annual Meeting, Gift of Sight Charity Golf Classic, Gift of Sight Awareness Day at Citizens Bank Park, Give Kids Sight Day at Wills Eye, the Endowment Brunch, tours of our Eye Bank, and more.
If you are interested in becoming more involved in our organization, or would like to hear about all of our 2020 events (there's a lot of them!), please send us a message on Facebook, or an email to alex@lebdv.org. We can't wait to hear from you!