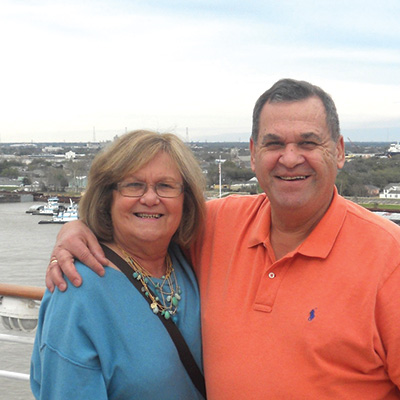 Transplant Recipient's Life Turns Around
While living in Baltimore in 1976, Carmen Perez started to experience eye problems and learned she had Fuchs' dystrophy, a slowly progressing corneal disease. Over the next few decades, Carmen's vision began to deteriorate. She developed cataracts, and after surgery, her condition worsened. Eventually, she knew it was time for a cornea transplant.
In 2008, Dr. Christopher Rapuano performed a transplant in Carmen's left eye. She said the difference was "immediate and incredible." She had a transplant on her right eye in 2013 and was able to see clearly out of both eyes for the first time in many years. As a result of her good fortune, Carmen decided to designate herself as a donor on her driver's license.
To anyone who needs a cornea transplant, Carmen urges them not to be afraid about the surgery. "Nerves are normal," she explained. "But it will completely turn your life around. I can now take care of my grandchildren and watch them grow up. It truly is a miracle."