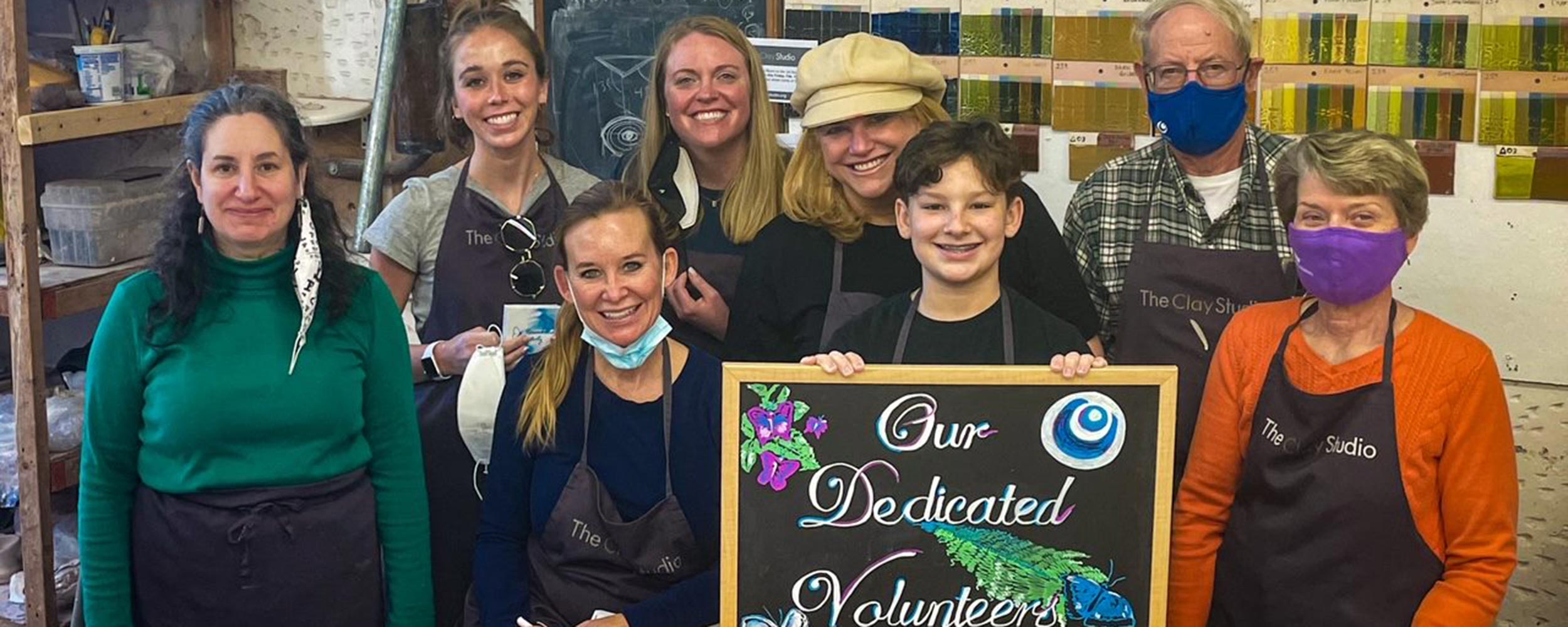 Join the AltruVision community by becoming more involved! To learn more about any of the opportunities below, please reach out by calling 215-563-1679 or using the contact form below.
Schedule Your Volunteer Group Today!
On the last Friday of every month, we meet at The Clay Studio in Philadelphia to create Remembrance Butterflies for our Donor Families. Hand-made by volunteers like you, these butterflies are mailed to Donor Families as a symbol of love and remembrance. To learn more about the program, email Alex Cummings at alex@altruvision.org.
Join Our Volunteer Orientation
Want to get involved but not sure how to start? Join our volunteer orientation to learn more about our mission and to get an in-depth look at all of the opportunities available!
Public Speaking
Sharing your story and the success of cornea transplantation is a powerful way to help spread awareness about the critical need for eye donation. Public speaking helps educate and inspire others to join the registry and become eye, organ, and tissue donors.
Share Your Story
For those who are less comfortable speaking in front of others, share your story through an interview with AltruVision's communications department. You can also submit your story directly to AltruVision. These stories may be shared through various outlets.
Schedule a Tour
Schedule a tour with AltruVision to gain a deeper understanding of our mission and the services we provide to the community.
Social Media
Support AltruVision on social media. Join the AltruVision community by following and sharing information about our mission on social media.
Events
AltruVision hosts events throughout the year to spread awareness and fundraise for our charitable programs.
Keep in touch to learn more!
Learn more about volunteer opportunities