Leadership
With years of experience, a passion for helping others and a diverse wealth of knowledge, a dedicated team of leaders and healthcare professionals help make AltruVision's mission a reality.
Jim Quirk
President and CEO
Sadeer B. Hannush, MD
Medical Director
PID Melvyn K. Bray
Chair of the Board of Trustees
Jim Quirk
President and CEO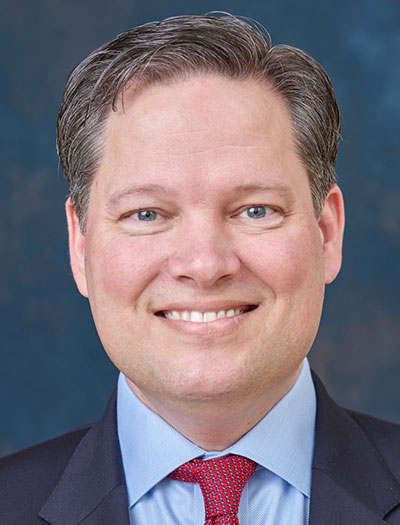 Jim Quirk began his eye banking career as the Technical Operations Manager at the Medical Eye Bank of Delaware which subsequently merged with AltruVision. During his time, Mr. Quirk has held the positions of Quality Assurance Director, Serology Lab Supervisor and Executive Vice President. He is currently the President and Chief Executive Officer.

Mr. Quirk has years of extensive community involvement in support of transplantation. He currently serves as Chair-Elect for the Eye Bank Association of America. Mr. Quirk was appointed by Delaware's Governor to serve as Chairman on the state's Organ and Tissue Donor Awareness Board. He was also an appointed member of the Pennsylvania Organ Donation Advisory Committee to the Governor. As a member of New Jersey's Coalition on Donation, he worked closely on initiatives with Coalition members which included representatives from eye banks, tissue banks, OPOs, government and the State's hospital association. 

Mr. Quirk served in the United States Navy and Naval Reserve. He obtained a Bachelor of Science degree in Medical Technology and Chemistry from Pennsylvania's Neumann University. He is a member of the Pike Creek Hockessin Lions Club in District 22D where he has served as club President and Treasurer.
Sadeer B. Hannush, MD
Medical Director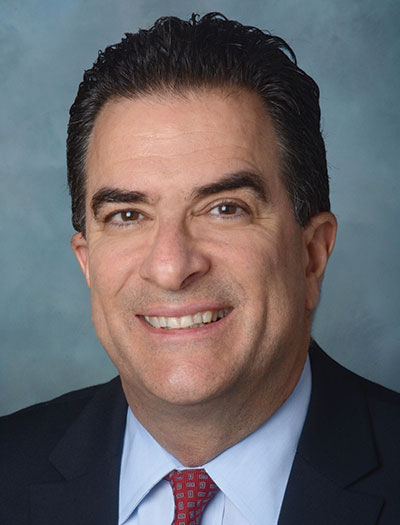 Sadeer B. Hannush, MD, is Attending Surgeon on the Cornea Service at Wills Eye Hospital, Department of Ophthalmology at Sidney Kimmel Medical College of Thomas Jefferson University in Philadelphia, Pennsylvania. He earned his Doctor of Medicine degree from Wayne State University in Detroit, Michigan, and completed his Ophthalmology Residency at George Washington University in Washington, D.C. He then went on to fellowship training in Corneal and Refractive Surgery at Emory University in Atlanta, Georgia.
Dr. Hannush's areas of interest are full and partial thickness cornea transplantation (endothelial and deep anterior lamellar keratoplasty), permanent keratoprosthesis surgery (artificial cornea), complex cataract and anterior segment reconstructive procedures, and laser vision correction.

Dr. Hannush has been named in 'The Best Doctors in Philadelphia' as well as 'The Best Doctors in The United States'. In 1998 he received the American Academy of Ophthalmology's Honor Award for distinguished service in education. At the 2008 American Academy of Ophthalmology Meeting, he received the Senior Achievement Award. The Wills Eye Hospital resident class of 2000 presented him with the Excellence in Teaching Award.

Together with Wills Eye Hospital Ophthalmologist-in-Chief, Dr. Julia Haller, Executive Director, Mr. Joe Bilson, and fellow surgeon, Dr. Brad Feldman, Dr. Hannush originated W.I.R.E. (Wills International Resident Experience), during which the Wills Eye Hospital senior residents spend time abroad experiencing the delivery of ophthalmic care in a third world setting.

Dr. Hannush is the Medical Director of AltruVision and a Medical Advisory Board Member of the Eye Bank Association of America. He first joined AltruVision in 1988 as a corneal surgeon following completion of his fellowship at Emory. He was later asked to join the Eye Bank's Medical Advisory Board, and in 2007 was appointed Co-Medical Director with Dr. Peter Laibson. He has since been responsible for the institution of procedures and methods for AltruVision to prepare tissue for endothelial keratoplasty (partial-thickness corneal transplantation) used by corneal surgeons throughout The Delaware Valley. This required the acquisition of special equipment (microkeratomes), surgical microscopes and a laminar flow hood. As endothelial keratoplasty techniques evolved from Descemet-stripping automated endothelial keratoplasty (DSAEK) to Descemet membrane endothelial keratoplasty (DMEK), Dr. Hannush arranged for AltruVision's technicians to receive extra training to prepare and provide appropriate tissue for this procedure.

Dr. Hannush has performed and taught corneal transplantation in Italy, Spain, Egypt and Kenya, where he started a transplant program at Tenwek Mission Hospital in Western Kenya. This was made possible by generous donations of corneal tissue on many occasions by LEBDV, which serves patients in need of the gift of sight around the world.
PID Melvyn K. Bray
Chair of the Board of Trustees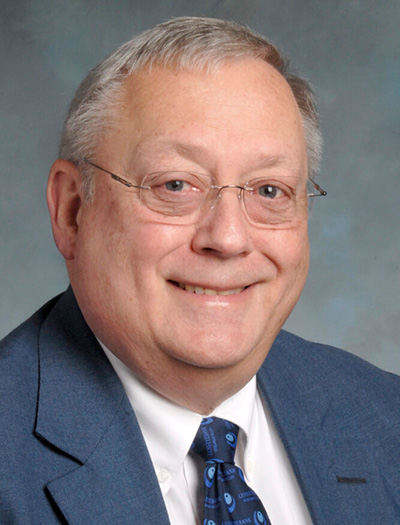 PID Melvyn K. Bray of 16-L Toms River Lions Club was elected as Chairman of the Board of Trustees of AltruVision during its 65th Annual Business Meeting held on June 11, 2022.

PID Bray has served as a Trustee for 20 years and in committees including Endowment, Annual Audit Review, Budget & Finance, and Investment.

PID Bray has always had a passion for helping others, a quality he attributes to his parents and upbringing. "They were always involved with some kind of function and helped other people, while still bringing up seven kids."

Mel spent most of his career in the medical field. While serving in St. Albany, NY during the Vietnam War, he saw patients suffering from ear, eye, nose and throat complications. His expertise in this field of medicine brought Mel to several eye banking organizations after his service.

Mel's mother also suffered from macular degeneration, a condition that causes vision loss. As a result, Mel developed a deeper passion for vision related issues. Due to Mel's upbringing and proximity to the medical field, volunteering for AltruVision brings him purpose and joy.

As new technologies emerge and talent brings innovative expectations and skills, PID Bray plans to keep an eye on the values that founded AltruVision. He will also focus on the Eye Bank's life-long mission to ensure safe and quality tissue for those we are privileged to serve.

PID Bray acknowledges his wife, Ginny, who also serves as a Lion, as a huge support system and the reason he can do this good work.

PID Bray's favorite experience with AltruVision has been tailgating at Citizens Bank Park for Gift of Sight Awareness Day with cornea transplant recipients, donor families, volunteers, and eye bank staff. "Watching children who were born blind get a second chance at life through the Gift of Sight is so rewarding. Getting to see them grow up before our eyes and thrive is incredible.
Executive Officers
PID Melvyn K. Bray
Chair of the Board of Trustees
PDG Earl Groendyke
Immediate Past Chair
Lion Mark Green
Vice Chair
PDG Philip E. Shober
Secretary/Treasurer
PDG Charles Morton
Chaplain
Board of Trustees
PDG John E. Allen
Lion Joseph Cutolo, Jr.
PDG Fred Frisch
PCS Marion S. Goldberg
Lion Nelson Moeller
PCC Mary Devon O'Brien
PDG Arthur Pecht
Angel "Bob" Perez
PCT Ann E. Reiver
PDG William Sauser
PZC Christopher Smith
PDG Keith L. Thompson
PDG Kenny Vincent
PDG Glenn Williams
Privileged Board Members
PDG Herbert T. Gerhart
PDG Barry L. Hinkle
PDG David E. Jones
PDG Walter L. Labs
PDG James J. Minnich
PID Robert W. Moore
Lion Bruce D. Pollock
PDG Richard H. Wilson
PDG Richard W. Zimmermann, Jr. 
Trustee Legal Advisor
Honorary Board Members
PCC Joseph T. Bocklage
PDG James Davis
Lion Herbert E. McMahon
Lion Robert Perry
Lion John J. Reese