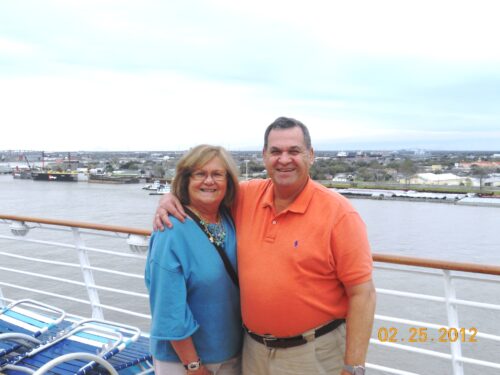 Family has always been a priority in Carmen Perez's life. In 1964, she moved with her family to the United States from Cuba. With her family, she adjusted to a new language, country and job. While living in Baltimore in 1976, she started to experience eye problems and learned she had Fuchs' dystrophy, a slowly progressing corneal disease.
Over the next few decades, Carmen's vision began to deteriorate. She developed cataracts, and after surgery, her condition worsened. She could not see out of her left eye and was unable to drive. "I felt restless and trapped in my own house," she said. "I knew it was time for my cornea transplant."
In 2009, Dr. Christopher Rapuano performed a transplant in Carmen's left eye. She said the difference was "immediate and incredible." She had a transplant on her right eye in 2013 and was able to see clearly out of both eyes for the first time in many years. As a result of her good fortune, Carmen decided to designate herself as a donor on her driver's license.
Carmen's husband, Angel "Bob" Perez, was impressed by the ease of the cornea transplant experience and wanted to become more involved. He became a trustee of the Lions Eye Bank of Delaware Valley in 2009 and served as Chairman of the Board in 2016.
Carmen is now able to spend time with her husband, three sons, three daughters-in-law and grandchildren and not miss a moment. She is very involved in her church community, volunteering as a Eucharistic -minister and taking communion to the sick at Saint Barnabas Medical Center in Livingston, New Jersey. She wakes up each morning grateful for the donors and their families who made her vision possible. "It is so wonderful and generous when people think to donate," she said. "It's a hard time for them, but they still put others first."
To anyone who needs a cornea transplant, Carmen urges them not to be afraid about the surgery.  "Nerves are normal," she explained. "But it will completely turn your life around. I can now take care of my grandchildren and watch them grow up. It truly is a miracle."