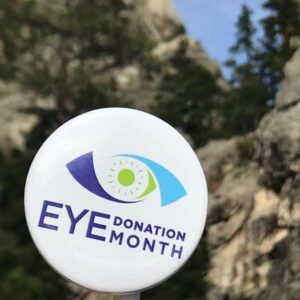 During the month of November, Lions Eye Bank of Delaware Valley (LEBDV) celebrated all of the individuals that play a crucial role in the eye donation process in recognition of National Eye Donation Month.
Eye Donation Month is an annual event held each November to raise awareness about cornea donation and transplantation. It commemorates the selfless individuals who donated the gift of sight to others, and recipients whose lives have been transformed thanks to their generosity.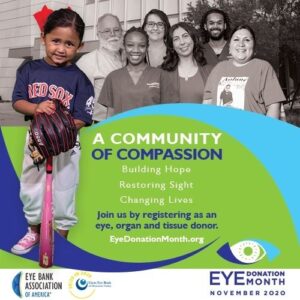 This year's national campaign theme, "A Community of Compassion," highlighted the many people working together in various roles, driven by collective passion to #restoresight.  All month long we highlighted recipients, donors and their families, volunteers, staff members, eye bank professionals and surgeons—all part of our Community of Compassion.
To read these stories and stay up to date on all future ones, be sure to follow us on Facebook and Instagram.
To learn how you can become a donor, please click here. We also encourage anyone who has a connection to eye donation to share their story.